An Industry View of the 'Belt and Road' Initiative
来源:
CHINA FOREX 2017 Issue 2
作者:
Xu Tao and Bai Lin
操作
China's "Belt and Road" initiative is a major strategic initiative aimed at fostering trade and infrastructure development. China Nonferrous Metal Industry's Foreign Engineering and Construction Co.,Ltd (NFC),as a large-scale enterprise engaged in contract engineering and consulting contracting and development of non-ferrous metals resources,is in a unique position to play a role in this program. It has more than two decades of experience operating beyond China's borders,earning a reputation as a reliable builder of roads,bridges and power plants and exploring and exploiting mineral resources.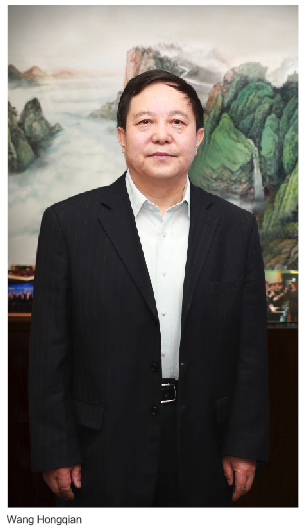 Wang Hongqian,president and director,maintains that NFC's success in the international market is due to its ability to deliver on its promises of "win-win" style cooperation. The company executive says NFC lives up to its motto of "doing business together,carrying out construction together and sharing information." In the following interview with China Forex,the executive discusses the company's experience in the international market and how this is being applied under the "Belt and Road" Initiative.
China Forex: It has been more than three years since the "Belt and Road" initiative was rolled out. In your view,what significance has it had for more than 60 countries that are included in this program? What has been the response from these countries?